Wednesday, July 6, 2016
Posted by

Fritz Kareem
at 3:53:00 AM
No comments:

Having been away from the blogosphere for quite sometime means I'm making a living that doesn't require me being online 24/7.
The amount of effort I exert just to get to work and go home just in time to get enough rest so that I could do it all over again is overwhelming. Most of the time, it's already taking its toll on me. But who am I to complain? I can only be thankful with the amount of things that I do in my life. With travelling back and forth to work, working an eight-hour shift, and dragging myself to the gym to workout and then I still need to sleep... Sometimes I have reasons to believe that humans are really not created in this world where there are only 24 hours per day because we need more (have you seen that conspiracy documentary?).
Posted by

Fritz Kareem
at 3:51:00 AM
No comments:

Having high hairline and thinning hair, I must say, are some of my insecurities. I always envy those people who are blessed with the ability to absorb and maximize keratin wherever and whenever available. I came to a point where I consider wearing wigs or whatever pretend hair that I can get from anyone or anywhere just to hide the fact that I am getting bald.
Posted by

Fritz Kareem
at 3:13:00 AM
No comments:

Tuesday, July 5, 2016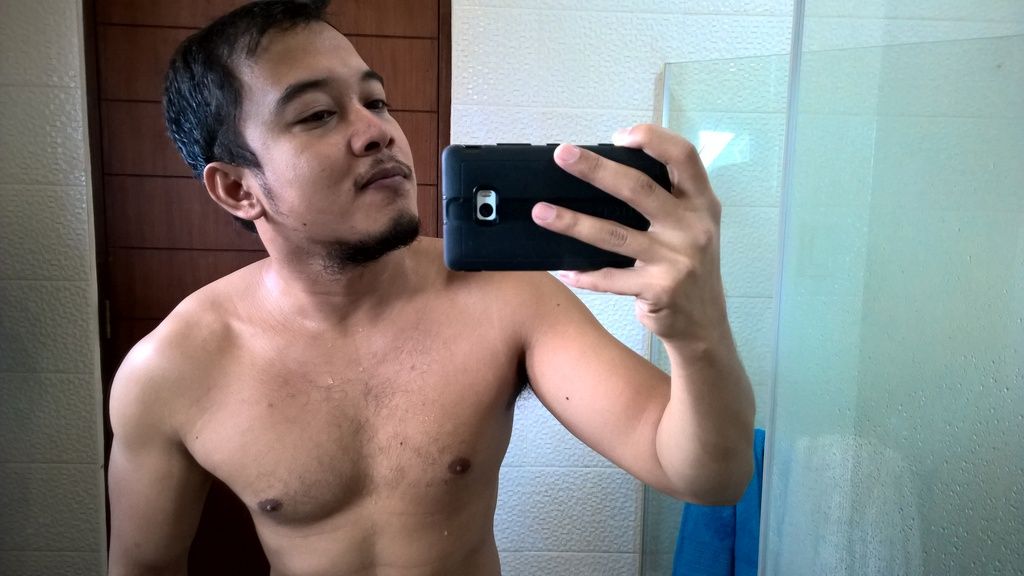 This is the before look. Before I left home.
For guys like me who have been selected by the random genetic lottery to have a beard, mustache, and sideburns, shaving is a pain in the a**!  My father and my brother are both practically hairless in those facial areas which makes me want to thank my Indian ancestors for giving me something some men could only wish for.  I really find having facial hair cool.  I can have them if I want to and I can get rid of them if I have to.  Shaving is the price I have to pay for sporting something Abraham Lincoln is famous for.  Since the time I realized I have to shave, I knew there's something wrong with how men's shavers are designed.  More often than not, there are few spots that are left unshaved and when it comes to the deed, things can get bloody.  Ouch!
Posted by

Fritz Kareem
at 12:47:00 PM
No comments: